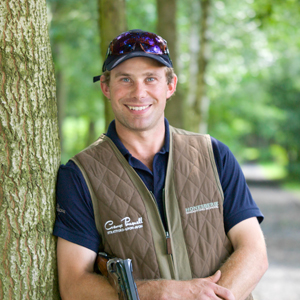 Nick Hollick
Owner and founder
Nick is the owner and founder of Honesberie Shooting School. He has more than 23 years shooting experience including having represented England and Great Britain in World and European Championships competing around the World in Sporting and FITASC disciplines.
Nick is a member of the Association of Professional Shooting Instructors and offers private tuition to individuals of all levels. Nick has been involved in encouraging many local schools to start shooting teams. He is also renowned for setting challenging competition courses.
Nick's coaching style is very technical.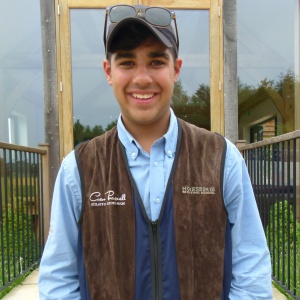 Alexander Rushforth
Lead Instructor
Alex has been shooting since the age of 8, when he was bought his first gun. Having recently finished school, Alex is doing his dream job already, and loves teaching all visitors to Honesberie, especially the corporate events and those new to shooting.
Alex is also an avid rifle shooter, and one of our experts on firearms, here at Honesberie.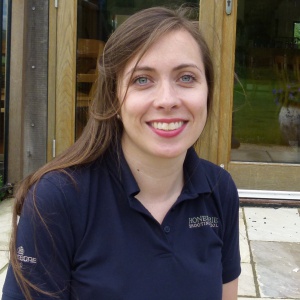 Elysia Macwhinnie
Manager
Elysia is the Clubhouse Manager dealing with a multitude of tasks, making sure that clients' needs are met. Elysia organises our corporate and offsite events, from stag and hen parties, to large corporate and charity events. She is also responsible for our marketing, including the website and social media.
Elysia is an English graduate with a background in Marketing and Communication.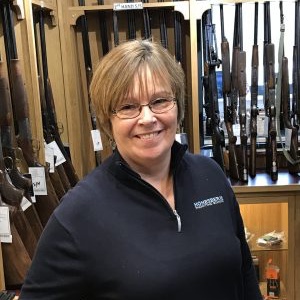 Debbie Turner
Accounts and Website
Debbie joined the team as front of house but now looks after the accounts. She also keeps the website up to date and is now creating the new Honesberie online store.
With a background in e-commerce and small business systems, Debbie is looking forward to learning how to shoot!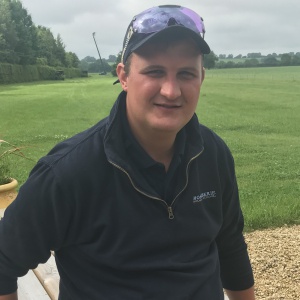 Tom Howe
Grounds Manager
Tom is responsible for maintaining both our main ground and our competition site, including all the equipment, as well as setting our registered shoots at Watergall, Hill Farm.
Tom has over 10 years experience as a gamekeeper at some fantastic places including Belvoir Castle and Waddesdon Manor, and grew up on a shooting ground, so plenty of knowledge and insight. Tom is also one of our instructors, and is fantastic with the young shots.
Tom enjoys competitive clay shooting, as well as being a big cricket fan!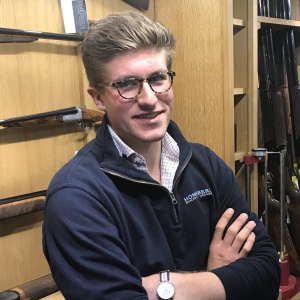 George Bull Anderson
Gun Room Manager
Since the age of six, George has been in the field, shooting, stalking and fishing. Having shot and fished overseas George loves to go out to find the best game. If he isn't in the gunroom he can be found with his rifle on the hills of Scotland or waist deep fishing in icy waters.
George heads up everything gun related here at Honesberie, whether a new or second-hand shotgun, a trip to the Rizzini factory in Italy, or perhaps a rifle or air rifle, as well as working with Debbie on all our shop sales.
George also instructs, and can be found teaching on our young shots or corporate events.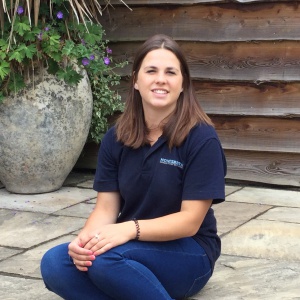 Ali Cecere
Front of House
Ali is the newest team member looking after Front of House, meeting and greeting customers.
Ali is passionate about agriculture and country sports. During the shooting season Ali co-runs a pheasant shoot and enjoys working her gun dogs.